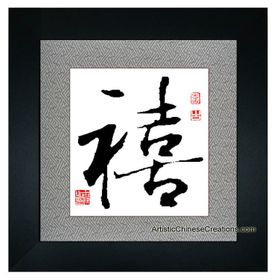 Please click on the image for a larger picture.

Professional Chinese Calligraphy Framed Art - Happiness #225

Frame Size: 10" x 10" (25.5cm x 25.5cm)

The Chinese character shown on this framed Chinese calligraphy means "Happiness".

The artwork is 100% hand written on rice paper and double backed.

Frame included.

Original Chinese Calligraphy. Artist: Gu Xin.